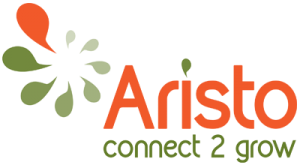 Aristo's Communication Skills Programme November 2021
Wed 18 + Wed 25 November
This two-day communication skills programme (one week apart) is designed for delegates who have business competence and now recognise the need to speak more effectively. Our programme 'CONNECT 2 GROW' will enable the participant to make talks easier to understand and to deliver, leading to better communication and comprehension on the part of the audience.
This vital training will help to connect delegates with large groups and also in small teams and one-to-one meetings. The programme will give people hands-on experience, where they will not only get the theory but also get the opportunity on numerous occasions to present in front of the group.
As a result, they will be open to new ideas, new challenges and new audiences, stretching their level of comfort when presenting to groups.
Dates: 18th and 25th November 2021
Time: 09:30- 16.30
National College of Ireland (NCI) Mayor Square, IFSC Dublin 1
Your Investment: €1490.00 + VAT
Discounts available where more than one person from a company attends
Coach: Andrew Keogh
To book your place please click below:
Should you require further information or wish to check the suitability of this highly effective programme for you or a colleague please send an email to andrew@aristo.flywheelsites.com
The programme is limited to eight delegates, ensuring each delegate receives individual attention, plus advice and coaching between sessions to maximise results.
---
One of the many Testimonials about the Connect 2 Grow 2 day programme (to read previous testimonials click here):
"I thoroughly enjoyed my training with Andrew. To think I could learn so much while having such fun is incredible. That's not to say it wasn't hard work. We could not have learned as much as we did without making an effort. I am an experienced public speaker, but this course has shown me how public speaking can be adapted and applied to business meetings. I'm also putting more thought into the questions that are likely to come up when I go to a meeting.
I particularly liked the way each week took some aspect of business presentations and taught us how to apply ourselves to each situation, from sales to persuading someone to our point of view to how to deal with confrontational meetings.
I would be happy for you to use my details in your testimonials, as I think everyone should benefit the way I have. Business meetings and presentations would be far more effective and interesting if everyone received this training."
Linda Fagan | Asst. IT Manager | Independent News & Media
For more updates, follow us on LinkedIn