Andrew Keogh 'Aristo' – Customers
Check out the list of 'Aristo' customers, clients, partners… Browse basic information about companies and visit their website to learn more about them.
Baxter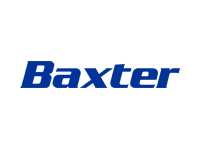 Baxter
Baxter touches the lives of millions of people around the world every day. Our products and therapies can be found throughout hospitals and clinics – from the ER to the OR, from the pharmacy to the ICU – as well as advancing patients' care in their homes.
Crowley Carbon
Crowley Carbon
We are one of Europe's fastest growing energy efficiency companies. Founded in 2009 the company focuses on reducing the energy consumption of large industrial and commercial sites. We provide intelligent solutions for energy efficiency and have grown in expertise to become the foremost multi-disciplinary energy services company in Ireland and the UK.
Glennon Insurance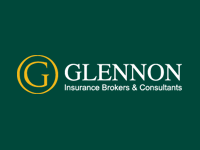 Glennon Insurance
Our strong business reputation is based on an ability to partner with our clients, anticipating their risk and insurance needs. Glennon Insurance provides tailored, comprehensive and competitive insurance programmes sourced from insurers in Ireland, UK and globally.
IBM
IBM
IBM is a globally integrated enterprise operating in over 170 countries. Today IBM UK has around 20,000 employees, bringing innovative solutions to a diverse client base to help solve some of their toughest business challenges. In addition to being the world's largest IT and consulting services company, IBM is a global business and technology leader, innovating in research and development to shape the future of society at large.
MagGrow
MagGrow
We aim to provide the best technology solutions for our customers to grow their crops in a sustainable way to solve some of the greatest food and water challenges this planet faces.
Scurri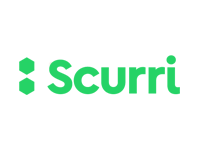 Scurri
Scurri connects and optimises your online ordering, shipping and delivery to be simple, effective and adaptable to your needs.
XPinnovates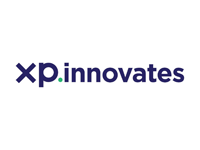 XPinnovates
A vision to work with companies with high potential, to change perspectives and to deliver real business results. We bring a wealth of knowledge, international contacts and stories to enable growth and ambition in our clients. We are a team passionate about startups, business innovation, funding and creating partnerships that allow our clients to succeed.
Clanwilliam Group
Clanwilliam Group
A global leader in healthcare, technology and services with a unique m&a vision
Clanwilliam group, headquartered in Dublin, is an expanding healthcare, technology and services business. We may be a diverse group of people, but we are all like-minded. We all share a vision and a drive to improve healthcare.
DCU Ryan Academy
DCU Ryan Academy
DCU Ryan Academy promotes and accelerates early stage entrepreneurship in Ireland, through its leading entrepreneur, startup and innovation programmes and through events and activities which support broader entrepreneur and startup ecosystem development. The Academy helps startups transform great ideas into successful businesses. Your journey starts with us.
Local Enterprise Office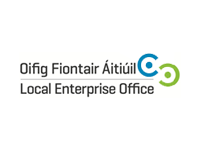 Local Enterprise Office
Your Local Enterprise Office Galway team provides a range of services and supports to help you start or grow your own business. From mentoring and training to financial supports, we can help put you on the right track.
JCI Ireland
JCI Ireland
JCI (Junior Chamber International) is a global network of active young people from across the globe. JCI provides its members with training and leadership opportunities, networking, social events and projects in their local community, and the chance to develop themselves both professionally and personally.
NC Ireland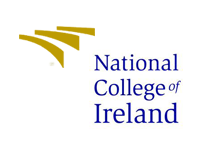 National College of Ireland
Realise your potential at National College of Ireland. Postgraduate and undergraduate courses in business, computing, accountancy, human resources, marketing, psychology and more.
Social Innovation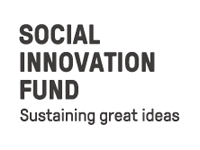 Social Innovation
Our purpose is to find and back innovative solutions to critical social issues in Ireland. We were created by Government to fill the gap on funding innovation in the non-profit sector. Just as innovation is important to economic growth, we believe that innovation is crucial to solving Ireland's social problems.
Intel
Intel
Since 1989, Intel has invested $13.9 billion in Ireland creating the most advanced industrial campus in Europe. Today, alongside advanced manufacturing, Intel in Ireland has come to represent a diversity of activities across the spectrum of Intel business from cutting edge research to design. Intel has 4,500 employees across Ireland.
ComReg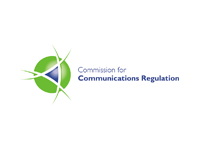 Commision for Communications Regulation
ComReg is the statutory body responsible for the regulation of the electronic communications sector (telecommunications, radio communications, broadcasting transmission and premium rate services) and the postal sector.
Footprints For Retail
Footprints For Retail
(former 'Fullscreen Digital')
Hyper-accurate infrastructure-free Indoor Positioning System. We use the indoor ambient connectivity and people movement to create hyper-accurate indoor positioning for commercial buildings.
G4S Ireland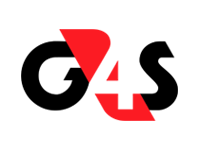 G4S Ireland
Our desire to help our clients protect their business and create efficiencies has led us to develop a comprehensive service set. With our range of complementary services we are ideally positioned to be your complete services provider
Lennox
Lennox
Lennox is a supplier of scientific, industrial and laboratory supplies with a core focus on sourcing quality products and services that make a difference to our customers. We strive to help our customers innovate and succeed in every part of their process by leveraging our Experience, Knowledge and Innovation.
PM Group
PM Group
PM Group is an international project delivery company operating across Europe, the USA and Asia. We provide services in project management, process design, facility design and construction management for major multinational companies. We are world leaders in the Pharmaceutical, Food, Mission Critical, Medtech, Advanced Manufacturing and Energy sectors.
TCD
Trinity College Dublin
Trinity Research and Innovation interfaces internally with Trinity College Academics and administration units and externally with industry, funding agencies and government bodies. TR&I provides supports and advice along the continuum from research funding application, through to contract signature through intellectual property management to exploitations by licensing to campus company or to established industry. Trinity Research and Innovation comprises of three offices
Contact us, and we will be happy to meet with you in confidence and explore how we can help you improve your communication skills and advance your career.