The world is busy and noisy with lots of distractions, yet some people and organisations succeed in getting their message heard. Want to Know How? Explore Our Executive Coaching.
Aristo are the experts in
Presentation Skills Programme
Pitching Skills Workshop | Presentation Skills | Conversational Skills |
Leaders Narratives | Story Telling | Content Development
Aristo's aim is to ensure our clients are successful in getting their message out there, whether it's to win: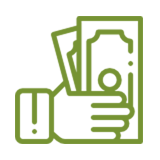 Sales
Create conversations that encourage people to buy
Tenders
Create pitches that lead to more frequent successes
Funding
Demonstrate quickly and succinctly why you are investable
Story Telling
Executives, win the support of your team and partners
Funding For Irish Start-ups
We are particularly proud of our success in supporting Start-ups to win pitch competitions and investment worldwide.
Upcoming Open Event
Presentation Skills Programme
Connect 2 Grow programme
Thursday the 21st and 28th September 2023
This two-day programme (one week apart) is designed for delegates who have business
competence and now recognise the need to speak more effectively.
Our programme 'CONNECT 2 GROW' will enable the participant to make talks easier to understand and deliver,
leading to better communication and comprehension on the part of the audience.
Contact us, and we will be happy to meet with you in confidence and explore how we can help you improve your communication skills and advance your career.
FREE HANDBOOK IDEAL FOR MAKING PRESENTATIONS, OVERCOMING FEAR OF SPEAKING IN PUBLIC OR IMPROVING YOUR COMMUNICATION SKILLS
Would you like to receive a FREE handbook?
"Tips to Make your Communications Outstanding" by Andrew Keogh
... All you have to do is to sign up!
Learn how to get your message out with the help of Aristo's FREE fortnightly newsletter
Just enter your name and email to avail of this great resource
NOTE: Asterisk * indicates a required field.
We respect your privacy. Newsletters are created and delivered to your address once or twice per month. We will not use your address for any other purpose.  You can unsubscribe at any time.