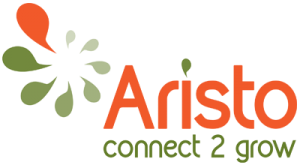 Presentation Skills Programme 
Connect 2 Grow 
Thursday the 16th and 23rd February 2023
Traditional education provides us with the knowledge and skills to advance our careers in our chosen fields. However, it does not give us the ability to communicate and present this knowledge to others, be they colleagues or clients. Communication and presenting your ideas are skills to be learned and developed the same as any other, and this programme will help you do so.
This vital training helps connect delegates with large groups, small teams, and one-to-one meetings.
A two-day programme (one week apart) designed for delegates with business competence who now recognise the need to speak more effectively.
The programme will give people hands-on experience, where they will get the theory and the opportunity to present in front of the group on numerous occasions.
As a result, they will be open to new ideas, challenges, and audiences, stretching their comfort level when presenting to groups.
Event Details: Dates: 16th and 23rd February 2023. Time: 09:30- 16.30
Venue: National College of Ireland (NCI) IFSC, Dublin. Link for directions  
Your investment: €1495.00 + VAT
Maximum eight delegates per programme, ensuring individual attention
Advice and coaching between sessions to maximise results
Discounts are available where more than one person from a company takes part
Coach: Andrew Keogh  Here is a link to over 100 testimonials
Should you require further information or wish to check the suitability of this highly effective programme for you or a colleague, please send an email to andrew@aristo.ie