Aristo Connect2Grow – Privacy Policy
What we need
Aristo collects the following types of personal and non-personal data from you via our Contact Form:
Personal Data: Name, Address, Telephone Number, Email. We may also retain records of your correspondence in the event you contact us, e.g. by email.
Non-Personal Data: Browser types, Country, IP addresses and cookies.
Why do we need it?
We need your personal data in order to provide you with the following services:
To provide services and fulfil our obligations to you our contact
To communicate with you our contacts and consenting subjects regarding our services
To provide you with information about products or services that you request from us
What we do with it
Your personal data is processed through OnePageCRM (privacy policy here) and storage of this data takes place on Amazon Web Services, a service provided by Amazon.com. These servers are located in the USA. Amazon Web Services participates in and has certified its compliance with the EU-US Privacy Shield Framework. You can read more about Amazon's security policy on AWS Cloud Security. The Security of your data is important to us and we take appropriate technical and organisational measures to protect it.
We use Mailchimp for keeping in touch with you (see the Mailchimp Privacy Policy here). Mailchimp also has servers in the USA and has certified its compliance with the EU-US Privacy Shield Framework. You may unsubscribe from such emails at any time by using the Unsubscribe option at the bottom of an email sent to you by Aristo.
Your data will not be transferred to any third-party unless this is required for one of the following reasons:
In order to fulfil the service requested and meet our obligations
Irish law enforcement request, Court order or statutory requirement
Merger, acquisition of company or sale of company assets
Any such third-party will have similar appropriate data protection policies.
We do not and never shall sell your personal data to third parties for marketing or advertising purposes.
How long do we keep it?
To meet our legal and regulatory obligations, any information that you provide to us will be kept and stored for such period of time as we deem necessary taking into account the purpose for which it was collected in the first instance, and our obligations under data protection legislation. Any personal data held by us for marketing and service update notifications will be kept by us until such time that you notify us that you no longer wish to receive this information.
What are your rights?
Under GDPR regulations should you believe that any personal data we hold on you is incorrect or incomplete, you have the ability to make reasonable requests to see this information, rectify it or have it deleted. Please contact us with a Data Subject Access Request by emailing info@aristo.flywheelsites.com or writing to Box No. 11558, Aristo House, Lucan, Co Dublin, Ireland.
In the event that you wish to complain about how we have handled your personal data, please contact info@aristo.flywheelsites.com or write to Box No. 11558, Aristo House, Lucan, Co Dublin, Ireland. We will then look into your complaint and work with you to resolve the matter.
If you still feel that your personal data has not been handled appropriately according to the law, you can contact the Data Protection Commissioner and file a complaint with them.
Further Information:
Cookies
The Aristo website uses cookies – small text files that are placed on your machine to help the site provide a better user experience. In general, cookies are used to retain user preferences, store information for things like shopping carts, and provide anonymised tracking data to third party applications like Google Analytics. As a rule, cookies will make your browsing experience better. However, you may prefer to disable cookies on this site and on others. The most effective way to do this is to disable cookies in your browser. We suggest consulting the Help section of your browser or taking a look at the About Cookies website which offers guidance for all modern browsers.
Embedded content from other websites
Pages and Articles on the Aristo website may include embedded content (e.g. videos, images, articles, etc.). Embedded content from other websites behaves in the exact same way as if the visitor has visited the other website. These websites may collect data about you, use cookies, embed additional third-party tracking, and monitor your interaction with that embedded content, including tracing your interaction with the embedded content if you have an account and are logged in to that website.
Disqus comments
This website uses Disqus, a third party comment application to provide it's commenting facility. If you choose to submit a public comment on this website, you will be asked to post as a guest and to give your email address and name along with your comment. Alternatively you can login to post your comment using an existing Disqus, Twitter, OpenID or Yahoo! account.
Your guest name or registered Disqua, Twitter, OpenID or Yahoo! username will be published alongside your comments.
You can read the Disqus Privacy Policy here.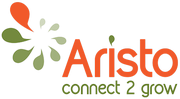 This Privacy Policy was updated in
September 2019.
Aristo advises contacts to check back regularly for any changes. If, for any reason, significant changes to the use of personal data should occur in the future, Aristo will notify subscribers who, in any case, will always have an option to unsubscribe.